We've read so many great outdoor play posts this month we thought we would share some of our favourites in a monthly roundup. So if you are looking for some outdoor inspiration then look no further.
Peakle Pie has been sharing how they have been learning about the importance of bees with the The Bee Pizza Game. We think this is a great way to start discovering the links between nature and our food. Something that is so often overlooked in the age of fast food and supermarkets.
Can you believe it is Mother's Day already? If you are looking for a last minute gift idea for Mother's Day then these Egg Box Flowers from One Blue One Pink are so cute. Perfect for any flower loving Mummy or Grandma.
Fairy season is well and truly on its way and we have been spotting fairy inspired ideas all over the web this month. Get in on the trend and make a lovely flower fairy. Not sure where to start? Naturally Educational has a step by step how to guide.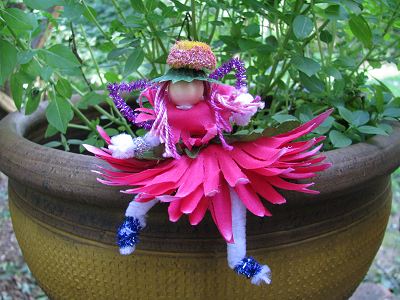 We also loved these Icy Experiments from Mama Frog blogs. Great sensory play that spans across all ages. A real opportunity to watch your children play and see where it takes them.
So what are you waiting for? We would love to see your flower fairies or the result of your ice experiments, or maybe you have some great ideas you think should be shared on our next roundup. Either way let us know by posting on our facebook page Adventure Togs or tweeting us @Adventure Togs