Well a wet winter has well and truly set in but going by what you have all been up to it hasn't put anyone off their outdoor play time. Here are some of our favourite outdoor play posts from the last month.
Eeek! It isn't long until Christmas now! Have you done all your pressie shopping yet? Project Wild Thing has the best list of wild explorer books that will be perfect for your little nature lover. Do you have any good Christmas pressie ideas for the outdoors kid?
What with all the wet weather there is no excuse not to have been out enjoying the muddy puddles. Red peffer and family have certainly been making the best of them having lots of muddy fun. Just what we like to see.
Let kids be kids has been sharing a fabulous fizzy science experiement. This is an oldie but such a goodie, your kids will loving watching the exploding fizz.
And last but never least is A family day out's deep mine adventure at Blaenavon's ironworks and museum. If you are looking for a fun family day out this place is well worth a look, definitely one to add to the diary for the spring when it reopens.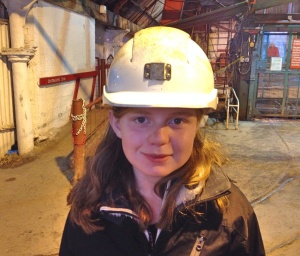 Over on facebook Bushcraft UK shared this fabulous article on How to keep hill walking over winter. We love hill walking here at Adventure Togs and there are some great tips in this article. Do any of you enjoy hill walking? If so do the kiddies come with you?
Don't forget to let us know if any of the posts have inspired you to play outdoors or to share your own ideas with us. You can contact us on our facebook page Adventure Togs or catch up with us on twitter @Adventure Togs